HEAVEN ADORES YOU KEY PERSONNEL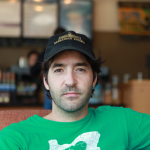 Nickolas Rossi (Director / Producer / Director Of Photography / Editor): Nickolas Rossi was born in Chicago, Illinois. As a cinematographer his feature narrative work includes "Southern Baptist Sissies" with Emmy Award winner Leslie Jordan ("Will & Grace") and Dale Dickey ("Winter's Bone"), "Do Not Disturb" with Stephen Geoffreys ("Fright Night"), and Corey Haim ("Lost Boys"), and "Breath of Hate" with Jason Mewes ("Clerks") and Ezra Buzzington ("The Hills Have Eyes"). His documentary film work includes the award winning feature documentary, "The Power of Two", (GoDigital), the directorial debut of multi-award winning producer, Marc Smolowitz. He was also a cinematographer on Smolowitz's award winning compilation "Still Around" (Outcast Films) about HIV/AIDS. As a cinematographer he has worked extensively across the United States & Canada, Asia, Europe and Mexico. His work has screened in numerous film festivals across the globe, as well as PBS Independent Lens, CNN, MTV/LOGO and Fuel TV. His commercial work includes such clients as Michael Kors, Deutsche Bank, Nemours Children's Hospital, Brides Magazine, and XO Jane. "Heaven Adores You" is his directorial debut.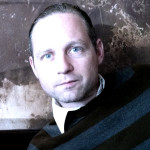 Jeremiah Gurzi (Producer / Director of Photography): Jeremiah Gurzi is an award-winning filmmaker, founder of Blowback Pictures and 15 year member of the International Alliance of Theatrical Stage Employees (IATSE). Gurzi received the coveted Panavision first-time filmmaker grant package and support from the Eastman Kodak Company for his directorial debut 'Heaven Strewn'. 'Heaven Strewn' premiered at the 2011 Ashland Independent Film Festival where it was nominated for Best Feature & Best Acting Ensemble. His below-the-line screen credits include the Academy Award winning film 'Her', the Sundance & Cannes award-winning debut feature 'Me and You and Everyone We Know' and the Emmy Award & Golden Globe winning HBO shows 'Six Feet Under', 'Big Love' & 'Entourage'. Gurzi has also produced & directed commercial campaigns for notable clients and music videos for a diverse mix of artists. He most recently produced a high-profile commercial campaign with Academy Award winning talent, as well as the documentary 'Heaven Adores You', an intimate and meditative inquiry into the life and music of Elliott Smith.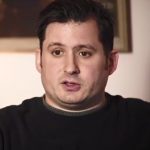 Kevin Moyer (Producer / Music Supervisor / Original Score): Kevin Moyer is an award-winning creative and producer working in film, music, live performance DVDs and television. He met Elliott Smith at a bus stop in front of Lincoln High School where they both attended in downtown Portland. They shared mutual friends and a deep interest in music. Moyer joined the 'Heaven Adores You' team in 2012 and invited mutual friends from Elliott's inner circle to the project. Moyer also released music by Elliott Smith previously through his "Live From Nowhere Near You" project, a series of concept albums that benefited Outside In, a Portland-based non-profit focused on providing aid and counseling to homeless youth, collaborating street musicians with other artists including, Pearl Jam, Modest Mouse, The Strokes, Gus Van Sant, Josh Homme of Queens of the Stone Age, Spoon, Bright Eyes, The Shins, Daniel Johnston, Ryan Adams, Wilco, Black Rebel Motorcycle Club, Third Eye Blind, The Presidents of the United States of America, Mike Watt, Pink Martini, The Robots, Squirrel Nut Zippers, John Doe of X, Dave Allen of Gang of Four, Emily Haines of Metric, The Dandy Warhols, various members of The Decemberists and Sleater Kinney, and more. Moyer is currently working on a charity album in partnership with Mike McCready of Pearl Jam to benefit yet to be determined health and medical programs and his future plans include pitching a unique film and soundtrack project in partnership with Neil Young.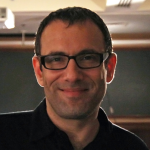 Marc Smolowitz (Producer): Marc Smolowitz is a multi-award winning director, producer and executive producer with 20+ years of experience across all aspects of the entertainment and media business. Smolowitz's career focus has been powerful social issue filmmaking across all genres, and his credits include films that have screened at top-tier festivals including Sundance, Berlinale, Tokyo, IDFA, AFI Docs, Melbourne, among others. Select films include: "Black Is Blue" (Producer, 2014), "Havana Curveball" (Executive Producer, 2014), "The Campaign" (Producer, 2013), "Keep The Promise: The Global Fight Against AIDS," narrated by Margaret Cho (Director/Producer, 2013), "The Power Of Two" (Director/Producer, 2011), "Still Around" (Executive Producer/Collaborating Director, 2011), "The Weather Underground" (Producer, 2003), "Trembling Before G-d" (Producer, 2001). In recent years, he was the in-house producer at TellyTopia, a Silicon Valley start up specializing in interactive television, IP-TV and VOD products for cable & satellite companies. In the 1990s, he was widely known as the President and Founder of Turbulent Arts, Inc. — a boutique, indie film distribution and sales company based in San Francisco that ranked as the 26th largest film company in North America at its peak in 1998 (the 14th largest among independents.) Today, he works full-time as an independent filmmaker, while maintaining a thriving consulting practice called 13th Gen that guides filmmakers through key stages of development, fundraising, production, post, completion, and distribution.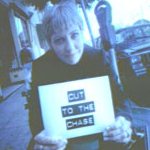 Eli Olson (Editor): Eli Olson is an Emmy Award winning film editor with a unique storytelling ability. Her extensive experience reaches into the feature film, documentary, non-fiction broadcast, and commercial realms. Eli won an Emmy for her editing work on My Flesh and Blood for HBO Films, which also won an Emmy for Best Documentary, and the Audience Award and Best Director Prizes at Sundance Film Festival. She also edited the feature films And Then Came Lola, a comedy, and Mrs. Menendez, a feature-length documentary for A&E Films. Her non-fiction television credits include Sam Cooke: Crossing Over for PBS' American Masters, Where's Amelia Earhart and The Boston Strangler for National Geographic, True Life for MTV, Sports Wives for A&E and Rocket Dogs for Animal Planet. A native of Berkeley, CA, she is a partner and co-owner of B.E. Creative, based in Oakland, CA.